LEARN THE SIMPLE TRUTHS OF HORSE BEHAVIOUR AND BUILD A BETTER RELATIONSHIP WITH YOUR HORSE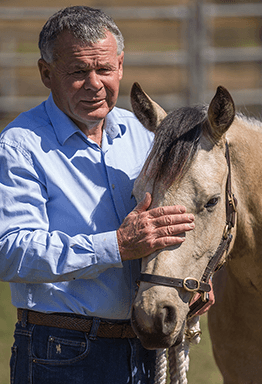 Hi from Neil Davies
Would you like to better understand your horse?
Would you like to learn how to overcome problems like catching, tying up, leg handling and trailering?
Would you like to build your horse's confidence so that he trusts you 100%?
IF YOU ANSWERED YES TO ANY OF THESE QUESTIONS,
YOU'VE COME TO THE RIGHT PLACE.
I've dedicated my life to understanding and training horses and now you can take advantage of my knowledge and experience.
Believe me, I've seen it all, from $100 backyard ponies to thoroughbreds worth millions. I've handled thousands of so-called bad, mad and wild horses over the past half century.
My knowledge is original and unique. It's not something I read or saw or copied from someone else. I know what I know from working with so many horses, day after day, month after month and year after year.
LEARN WHAT REALLY MAKES HORSES TICK
People say my approach "works like magic". But there's no magic involved – I simply see everything from the horse's point of view and build confidence one step at a time.
This website was created to share my approach, so you can benefit from my fifty years of experience with horses.
Everyone can learn and improve their training skills. If you truly want the best for your horses, Fear-free Horse Training will show you the way.
Learn about my unique philosophy of horse training – of reward instead of punishment, of co-operation instead of domination, of trust instead of fear, and above all, a philosophy where you and your horse learn and grow together.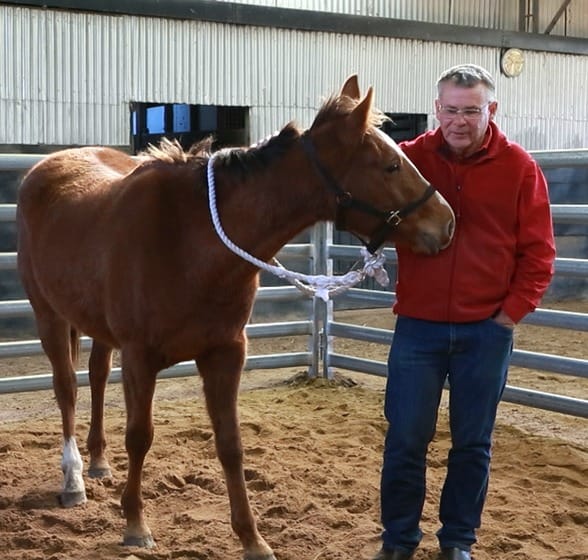 YOU DON'T NEED TO BE AN EXPERT
Even with limited experience, you can follow my approach and achieve amazing things with your horse.
Since 1989, I've sold thousands of books and videos all around the world.
I love this book!I am reading, re-reading, reviewing and memorising. Neil cuts through all the fluff and the bull and puts it exactly where it needs to be – succinct, straightforward and easy to understand. But being easy to understand doesn't mean lightweight. This book contains deep and proven truths that will revolutionise your understanding. (And no, I'm not being paid by Fear Free Horse Training!) I've studied all the stuff that's out there, and Neil's approach is like a breath of fresh air. It makes many other approaches look like the Emperor with no clothes.
– Estelle O'Brien Australia
Neil is a pioneer, everybody who owns or interacts with horses should read Neil's book. His book will teach you all you need to know in how to manage your horse and build a relationship with him. It will most importantly teach you how to make your horse confident and happy.

– Ruth Mayes
The money I invested in the Starting a Horse Under Saddle Online Clinic is proving to be one of the best things I have ever done to help me become a better horseman. You may not realize that your quiet, calm, steady demeanor not only positively impacts the horse, but also the human who is just as worried. I thank you for your efforts and look forward to my future lessons.

– Vickie Griffis
I enrolled in your Starting a Horse Under Saddle Online Clinic. For the last few weeks, I've used your method to work with my Gypsy Vanner, Pistol, who is a 3 year old gelding. I'm so pleased with how fast he is learning and how I, now, recognize when he is "worried" versus when he doesn't "understand". For the most part, he's catching on and is compliant.I've signed up for 3 other training type video series in the last few years and YOURS is the only one I've stuck with. The others made no logical sense to me and were too showy.I'm so very happy that I stumbled upon your website via Facebook! You're the real deal, Mr Davies and I am very appreciative that I am finally getting an authentic clue.

– Robin Watson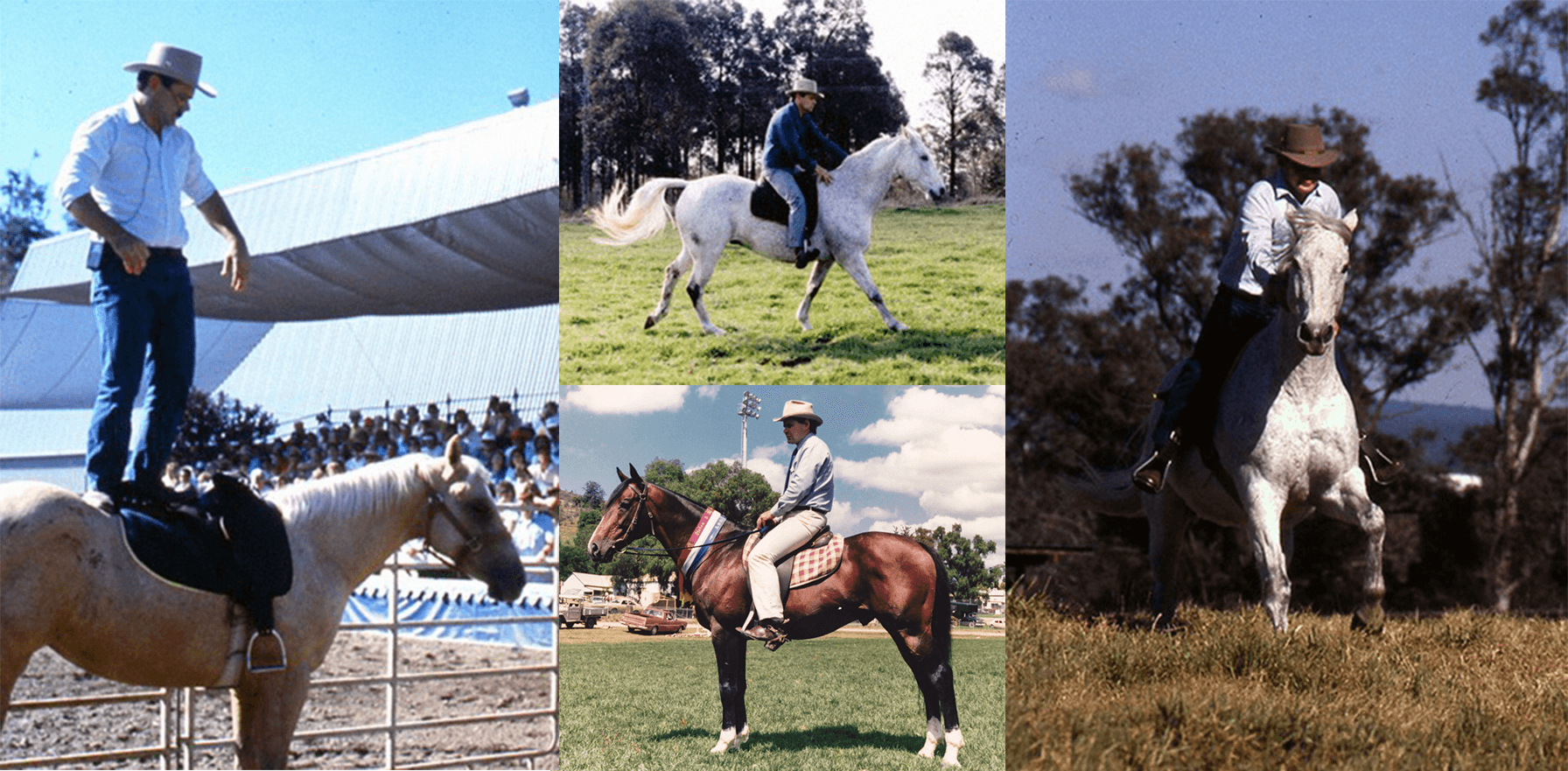 TO EVERYONE WHO WANTS TO BETTER UNDERSTAND THEIR HORSES AND BUILD TRUST AND CONFIDENCE:
Thanks for your interest. I truly believe that many horses deserve a better deal. Together I know we can make a difference.
All the best from Neil Davies
On behalf of horses everywhere.
If you have any questions, email me at: fearfreehorsetraining@gmail.com