LISTEN IN TO UNDERSTAND THE UTTER SIMPLICITY OF MY HORSE TRAINING APPROACH
TOGETHER WITH LEGENDARY HOLLYWOOD JOURNALIST, COLIN DANGAARD, I'VE RECORDED A 90 MINUTE NO-HOLDS-BARRED INTERVIEW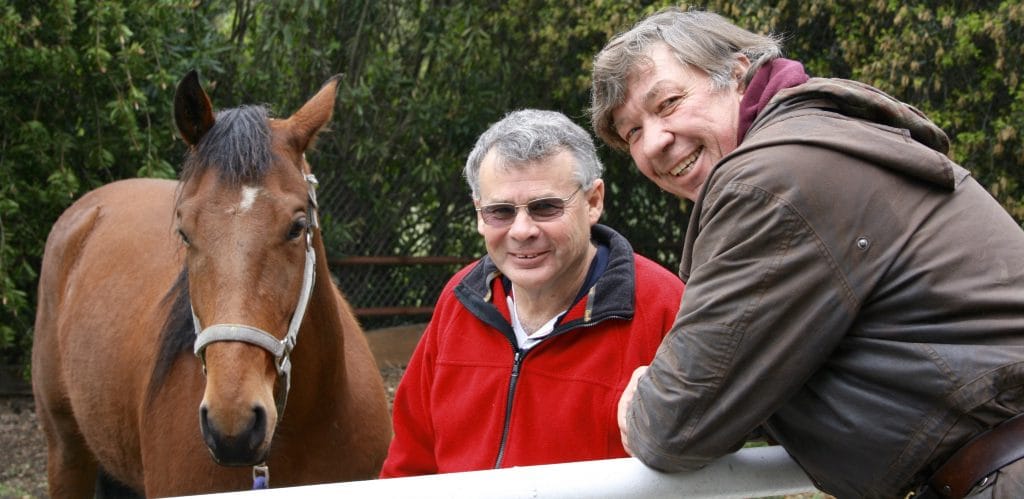 IT INCLUDES EVERYTHING I ALWAYS WANTED
TO SAY ABOUT HORSES AND PEOPLE
Listen as I challenge many long-held beliefs in this candid, insightful interview
THIS 90 MINUTE AUDIO WILL CHANGE THE WAY YOU THINK ABOUT HORSES
Buy Now for AUD$29.90
GETTING STARTED IS SIMPLE
Just click on the button below. Follow along through the checkout process.
When your transaction is complete, you'll receive an email with your username and password.
Then login at this website.
If you have any questions about this audio interview or any of my other products, please email me at neil@fearfreehorsetraining.com
All the best from Neil Davies
On behalf of horses everywhere.